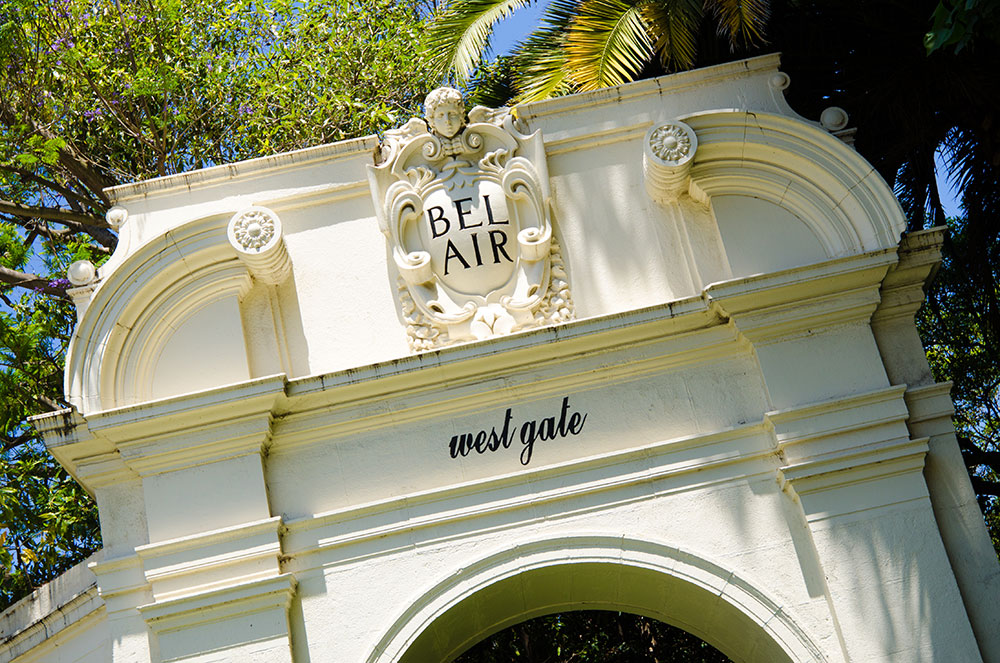 Description
Some of us may know Bel Air through the entertainment lense of Hollywood, most notably the 90's sitcom, the Fresh Prince of Bel Air which introduced Will Smith in his acting debut, while most native Angelenos and visitors to Los Angeles that drive down Sunset are more familiar with the Gates of Bel Air, most notably the West gate across from U.C.L.A. Bel Air lies within the Santa Monica Mountains and its boundaries can be best visualized by looking at Sunset Boulevard to the south, Mulholland Drive to the north, Sepulveda Boulevard to the west and Beverly Glen Boulevard to the east.
History
For anyone who is not familiar with Bel Air, the Hotel Bel Air is an ideal point of departure as it housed the original land development office from which Alphonzo Bell began developing the 1,700 acres he purchased in the early 1900's when he struck oil as a farmer. The neighborhood has been home to many distinguished public figures throughout the years and today has over 2,000 households.
Points of Interest
In addition to the Hotel Bel Air, this exclusive enclave in Los Angeles is home to the Bel Air Country Club, with an 18-hole golf course that has been ranked amongst the best of the best in the state of California and all around by Golf Digest.
Homes
Bel Air offers a convenient escape from the city, just minutes from the city center, and recognized as one of most distinguished neighborhoods in Los Angeles for its timeless architectural design and prestigious properties, situated in an enclave where time just seems to slow down and provides a much needed breath of fresh air.